Catering to the Changing Needs of Our Neighborhood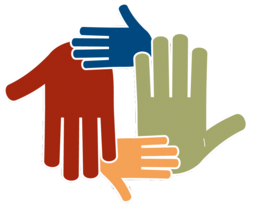 To secure PERMANENT and GROWING ASSETS for the area's changing needs.
The Middletown Community Foundation was incorporated as a component of the United Way in 1976. It grew slowly until 1986, when it became a freestanding foundation. Elliot and Mae Levey challenged the community to match their $1 million donation and create a true community foundation. Middletown committed $6.7 million and continued their generous support. Since then, assets have grown to more than $41 million.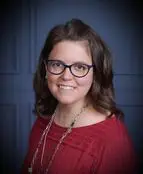 Executive Director:
Dr. Sarah K. Nathan
Sarah K. Nathan, Ph.D., joined the team of the Middletown Community Foundation in January 2022. Dr. Nathan is a self-described "pracademic" who has spent her entire career in the nonprofit sector as a fundraiser, educator, volunteer, and leader. She spent five years prior as the Associate Director of The Fund-Raising School (TFRS), where she managed all aspects of the curriculum designed for fundraising practitioners. Previously, she was an Assistant Professor of Nonprofit Management and Philanthropy at Bay Path University, where she taught and advised online graduate students in the master's degree programs in nonprofit management and in strategic fundraising. Dr. Nathan began her philanthropy career as a 19-year-old student, calling alumni at her undergraduate alma mater, Concordia College in Moorhead, Minnesota, where she later became Associate Director of the Annual Fund. When living in Indiana, she supported her local community as a volunteer and board member of the Johnson County Community Foundation, where she helped establish the county's first giving day. Dr. Nathan is an avid Girl Scout and spends countless hours joyfully guiding young leaders. She is a proud graduate of the Lilly Family School of Philanthropy and holds an M.A. and Ph.D. in philanthropic studies.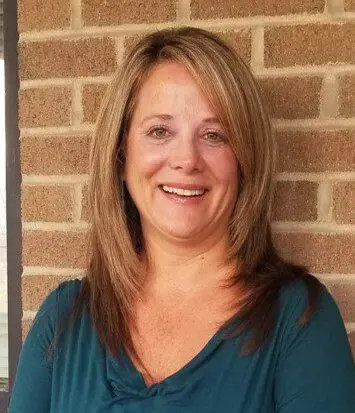 Program Officer:
Sarah Watson
Sarah A. Watson joined the team of the Middletown Community Foundation in August 2019. Sarah studied Business Administration at Miami of Middletown and brought over 18 years of administrative experience. Sarah oversees the Scholarship program as well as our Competitive Grant program, Donor Advised, and Donor Designated distributions. She also oversees all Accounting and Audit related tasks for the Foundation. Sarah came to the Foundation highly recommended, and we are very pleased to have her on the Team.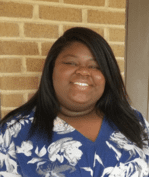 Program Officer:
Cassie Brown
Cassie M. Brown joined the team of the Middletown Community Foundation in October 2022. Cassie is a Middletown native that has over eight years of experience in development and fundraising. Before joining Middletown Community Foundation, Cassie served as the Assistant Executive Director at Envision Children in Cincinnati. Previously, she has operated as the Resource Development Director at the Boys & Girls Clubs of Hamilton, Major Gift Officer of Individuals at the National Underground Railroad Freedom Center, and Development Associate at St. Rita School for the Deaf. Cassie has a deep passion for community and volunteerism. She graduated with a Bachelor of Arts in Communication from the University of Cincinnati. Cassie is a member of the Association of Fundraising Professionals (AFP), African American Development Officers Network, YWCA of Cincinnati Racial Justice Committee, and a founding member of the Hamilton Regional Coalition Against Hate. She is also an alumnus of Leadership Hamilton Class 29 and YWCA of Greater Cincinnati Rising Star Leadership Program Class of 2022.