Middletown Community Foundation Scholarships for High School Seniors are primarily available to students who live in the greater area of Middletown, Ohio, or attend one of the seven schools located within the service area of the Middletown Community Foundation: Bishop Fenwick, Edgewood, Franklin, Madison, Middletown, Middletown Christian or Monroe High Schools. We have a few scholarships which are also available to other schools within Butler, Warren, Preble, and Hamilton Counties. The criteria varied by scholarship and were set by the original donor of each scholarship. We ask for financial information from all applicants for our local scholarships. If you are only applying for Louie Cox, you will not be asked to fill out financial information. If you are a student applying for either Cleveland-Cliffs Foundation Supported scholarship, who also resides in our service area, we strongly encourage you to apply for our scholarships as well. It's all one application and not much more work! Learn more about MCF scholarships.
All applicants should be registered in a college or have decided without a doubt to attend college in the fall. Every year, we receive applications from students who win scholarships and then do not attend school, meaning those scholarship dollars are unused, and other applicants are denied funding. If you are not certain you will be attending school in the fall, please do not apply for scholarships at this time.
The Common Application for the Middletown Community Foundation Scholarship program will be open from December 1st to February 1st at 5pm.
The largest pool of scholarships we have available is for High School Seniors. Make sure that you use an email account that you actively and regularly check. This is the way you will be contacted by staff regarding missing items, interview times, awards, and follow-up information.
There are two additional separate categories within the High School Seniors category: (1) Scholarships held and administered by The Middletown Community Foundation and (1) Scholarship which is sponsored by the Cleveland-Cliffs Foundation: The Louie F. Cox Scholarship.
The application for High School Seniors will open on December 1st and close promptly on February 1st at 5:00 pm. We strongly encourage you to submit your initial information by February 1st in order to access all available scholarship opportunities available to you.
You may register at any time by following this link: https://mcfoundation.awardspring.com/. However, you should be aware that access to site information is not available until the application opens for a cycle. The link for AwardSpring is below in the green bubble.
The initial online application serves as a filter, which will automatically apply you to all scholarships/certificates for which you may be eligible based on your answers.
A list of essay questions that may pertain to you is on the age-specific area of our website. You may begin working on them at any time. We STRONGLY suggest that you write all essays in MS Word or a similar program. Take full advantage of spell-check capabilities, and have someone proofread your essays. After all editing on your essays is complete, you can cut and paste them into the space provided in the application. For a tutorial on essay writing, please click on the blue bubble below with our YouTube video.
New Portal Coming soon: MCF is working on an online process that will be available for students soon. please visit our site in December once the portal is reopened. 
Essays: Answer these essay questions. It is STRONGLY ENCOURAGED that you complete them in MS Word or a similar program and save them. (Please also take advantage of spellcheck and have your essay proofread by another person):
Honor Statement: We require backup documentation uploads for all self-reported academic and financial information. Your reported unweighted GPA will be compared to your transcript. Your FAFSA EFC, should you qualify for a need-based scholarship, will be compared with your FAFSA SAR EFC. We ask questions to certify eligibility for specific scholarship requirements (First in the family to attend college? Appalachian descent? Participation in Big Brothers/Big Sisters program as a LITTLE brother or sister?), which we then verify before awarding. Students who misrepresent data or falsify supporting documentation will not be considered for any scholarship.
We have compiled FAQs here as well as for each scholarship category, which can be accessed on the pertinent pages. Please read all that may apply to you. If you have any additional questions regarding deadlines, scholarship requirements, or attachments, please contact the Middletown Community Foundation at (513) 424-7369 or email [email protected]. For technical support with the application, please use the "Support" button within the AwardSpring program to contact an AwardSpring technician.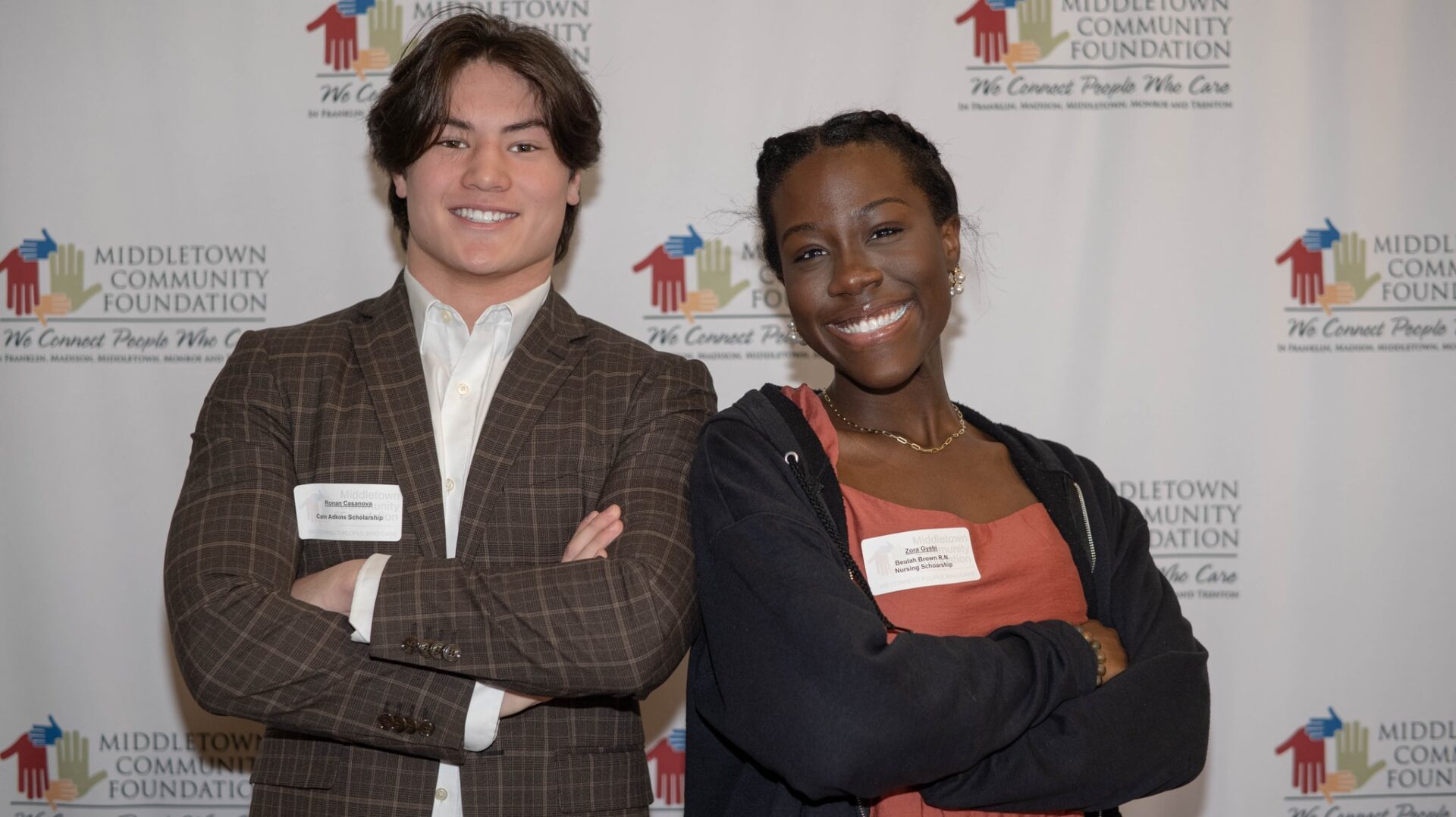 A note for parents: Scholarship applications are the student's, not the parent's, responsibility. Students entering college are expected to be able to function as adults. In many cases, this is your student's first foray into scheduling, communicating, and advocating for themselves. The committee is notified of all parental involvement, and it will affect the committee's ultimate recommendation for scholarship. The student should have and use their own email account. The phone number provided as a primary contact should be the student's (not parents') primary number. If clarification is needed, the student should call or email to ask questions. Parents should limit involvement to proofreading the student's essay if asked. In addition, if your student is already over the age of 18, we are prohibited from sharing or discussing this process with you. Learn more about our Scholarships for High School Seniors.
Things to Do Before Applying
for Scholarships
4      Fill out the FAFSA with your parents.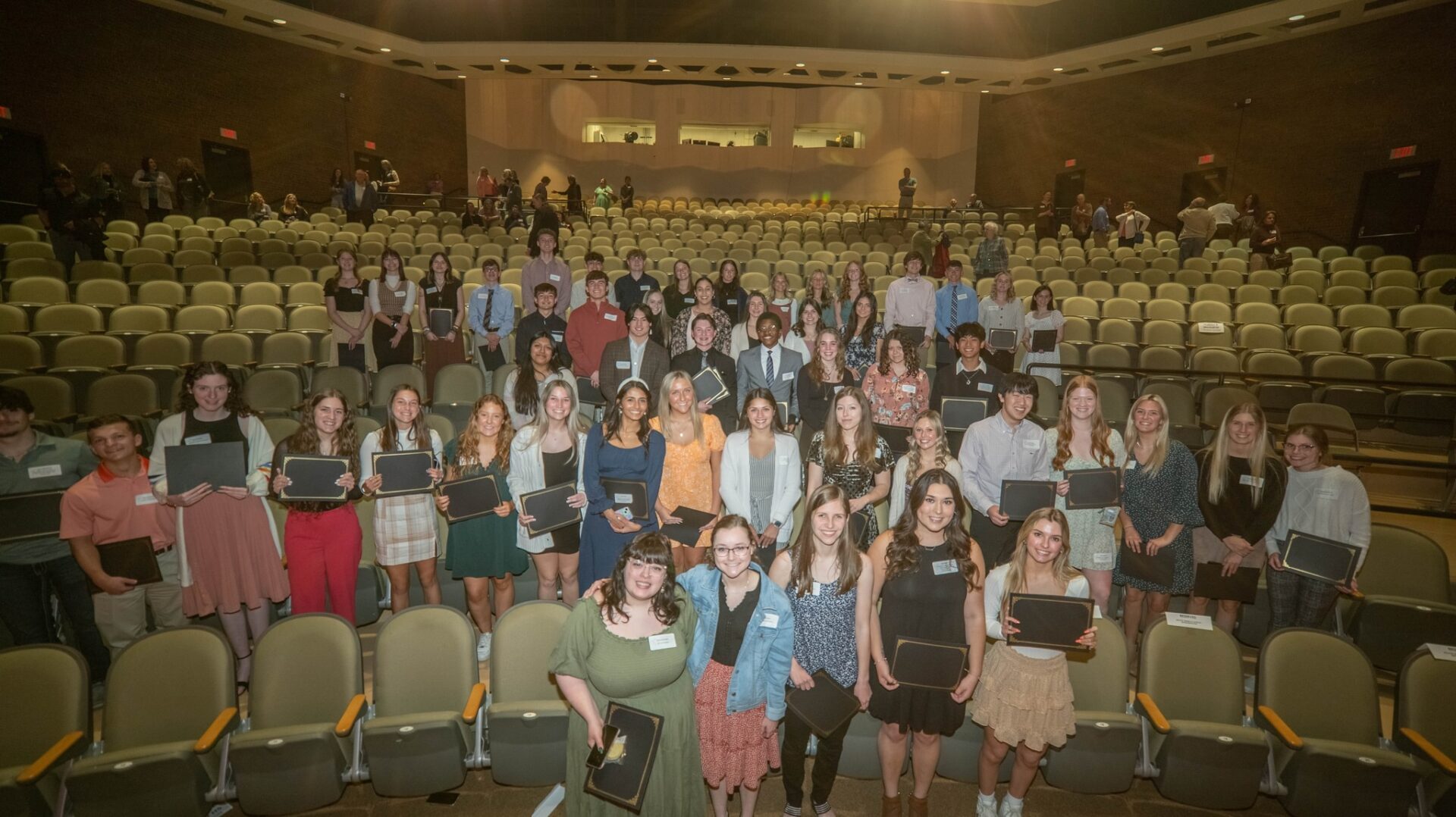 Things to Consider When Applying
for Scholarships
There are too many variables to consider, making it hard to determine the scholarship probability of any one candidate. We receive between 100 and 200 scholarship applications each year. (yes, the numbers vary that much!) The abilities and aptitudes of the field of candidates vary from year to year. Some years we have 20 applicants who intend to study a particular field, and other years, we have scholarships for specific majors which go unawarded because of a lack of applicants. While academic achievement is heavily weighted, the best determination for a scholarship is "how well does the applicant fit the profile created by the original donor?" The only thing we can state with certainty is: if you don't complete the application, you will not get a scholarship.
You will be asked about your FAFSA EFC. The number self-reported here automatically sorts you into need-based scholarships. For our purposes, anyone who has an EFC of $15,000 or less is filtered into need-based scholarships. We require that you provide your FAFSA SAR for backup documentation if you report an EFC of $15,000 or less. We also have many scholarships that are not need-based. It is important to note that ALL scholarships, need-based or not, require a degree of academic merit. We do not give scholarships solely based on need.
This is the Student Aid Report, which shows your Expected Family Contribution, which you receive back once your application has been processed. It is NOT a copy of the application; it is NOT your estimated Expected Family Contribution that you will receive back immediately. It can take a few weeks. If you are required to upload the SAR, be sure that you have the correct report. It is several pages long and is required in entirety for anyone seeking a need-based scholarship.
The FAFSA for the upcoming school year opened and was available to fill out in October. We absolutely require that you upload your SAR to be considered for need-based scholarships. If you have not heard from FAFSA before the scholarship deadline of February 14th, then you should report an EFC of $100,000 to ensure that your application is complete and you will not be considered for need-based scholarships. This number also sends a message to staff that you are declining or unable to upload a SAR.
The high school scholarship deadline is February 14th at 11:59 PM. Everything must be uploaded into your application by this time. After 11:59, the application will close. If you do not have a complete application, you will not be considered. No exceptions. We highly recommend that you aim to complete your application by February 1st and click the "submit application" button. You will still be able to make changes until the deadline, and you may see that you are eligible for scholarships that require additional uploads and information.
Several times you will be asked, "which of the following best describes this application." If you live within the Middletown Community Foundation service area (Middletown, Madison, Edgewood, Monroe, Franklin) or attend school in our area, you are eligible to apply for all our scholarships, which might also include the Cleveland-Cliffs Sons and Daughters Scholarship or the Louie F. Cox Scholarship, you should answer the question accordingly throughout the application. If you are only eligible to apply for Cleveland-Cliffsl Foundation supported scholarships, in other words, you do NOT live within the service area listed above, you should likewise answer accordingly.
If you change your major after the winners are announced, and you have won a major-specific scholarship, you will lose that scholarship. If you make that change before scholarship winners are announced at the end of April, we can take your major change into consideration when awarding. Please contact our offices so an administrator can change your answer and reapply you. Depending on your major, the number of scholarships for which you are eligible may change. You certainly don't want to be considered for, and win a nursing scholarship, only to subsequently lose it when it's discovered you have changed your major to marketing!
Up to 50 points are awarded for academics.
Up to 50 points are awarded based on the judges' evaluation of answers given in your application and essays.
We will be conducting interviews with students this year during the week of February 26-March 2. The scholarship committee will screen applications and invite students to interviews. There are 120 interview times during that week. The primary factor for scheduling interviews is academic achievement. It is important to note that it is not possible for everyone who is interviewed to receive a scholarship, and it is still possible to receive a scholarship even without an interview.
All applications will still be considered for our scholarships, regardless of whether or not you received an interview. The judges' reviews and scores of all students are confidential. Your information is also confidential and only available to the judges during their review.
If you are awarded a scholarship, you will be required to sign an award agreement and return it to us. You will also be required to fill out information regarding your choice of school and the address of the bursar's or outside financial aid office (where the check should be sent); give us your student ID number to ensure that the funds are applied properly to your account, and submit a thank-you letter online to the donor of your scholarship. You must complete these requirements before June 15th. Failure to do any of these things by that date will result in a loss of scholarship.
We pay scholarships directly to your school. It is important that you give us the correct school name, bursar's address, and student ID # by the June 15th deadline so that we can send payment on your behalf. If you withdraw from classes or are not enrolled, the school is required to send the unused portion of your scholarship back to us.
The application will periodically open to allow a new group of applicants to apply. If you have received a scholarship and are only fulfilling follow-up requirements, you do not need to fill this out again.
If you have received a renewable scholarship, you should be looking for an email from our system on May 15th. It is imperative that you keep your email address up to date in AwardSpring. The renewal email will provide a link to your account at AwardSpring. When you log in, you will see "Follow-up Items" that you must complete to activate your renewal payment. These items MUST be completed by June 15th. If there are submission errors, we will email you and give you a chance to correct the error when we process your renewal submission. Do not send or email any parts of your renewal to our offices unless asked.
For payment of your renewal, you will need the following:
To maintain a minimum GPA (the default is 2.0 unless another minimum has been set by the donor). You will be required to upload both fall and spring semester grades from the previous school year, showing your cumulative GPA. If your cumulative GPA falls below the threshold for your scholarship, we may, at MCF's sole discretion, HOLD your scholarship for a semester until you bring your grades up, provided you (1) call us and begin a dialog about your situation (2) turn all renewal paperwork in by the June 15 due date, and (3) send us an updated transcript after your fall semester grades come in. Be aware that if you are granted hold status, we will not remind you to send these grades; you must remember to do this on your own.
Write a narrative of at least 500 words describing your school experience over the last year and updating us on your progress.
If your scholarship is based on a specific field of study, you will need to reaffirm your major with us. Unfortunately, a change of major will result in the loss of these scholarships, as we must follow the wishes of our donors.
If you have a need-based scholarship, you will be asked to upload your most current FAFSA SAR.
Please continue to check your email after your submission is complete. If we find problems as we process your payment, we will contact you. Do not contact our offices to "see if we received everything." If you do not see follow-up items on your dashboard, you are complete. We are hard at work processing all our scholarship renewals. It takes time; please allow the process to work. Every effort is made to pay scholarships before August 1st. You will be emailed when the scholarship has been processed and is in the payment queue.
In all cases, it is YOUR responsibility to update your contact information with us and keep track of your renewal documents and deadlines.
We cannot transfer scholarship information to a new profile, so please DO NOT create a new account in AwardSpring. Try logging in using your old address and changing your email address from your current profile. If that does not work, call our offices, and we can change your email address from the administrative side.
For a Middletown Community Foundation Scholarship, you must write a 500-word essay based on your last years' experience at school and submit your full year of grades. In most cases, your cumulative GPA must be 2.0 or higher to renew (some require a 3.0 or higher). If your cumulative GPA falls below the requirement, CALL US. We can hold your renewal for a semester and give you a chance to bring your grades up—BUT this does not happen automatically; you must have been in communication with us. Do not assume you have lost your scholarship. We will work with you if we can, but you must call us. You must also still complete all follow-up requirements by the deadline of June 15th.
All follow-up items are due June 15th for new scholarships and renewals. On June 15th, we start reading and evaluating these submissions to begin processing payment. It takes 4-5 weeks to complete this task for all our scholarships. Scholarship checks are mailed out sometime between July 22nd and August 1st. We are aware that you have a payment deadline and are doing our best to meet it.
CONTACT US. Our course of action will depend on how much processing we have done on your scholarship.
If payment has not been mailed, we can process the change with little problem, although you will be moved to the bottom of the payment list, and therefore your payment will be later than other students.
If payment has been mailed, you will need to contact the bursar's office of your old school and remind them to mail the check back to us.
If it's the middle of the school year, your school is required to send any unused portion of the scholarship back to us. You need to contact the financial aid or bursar's office to determine what the amount of your refund will be. If you withdraw after the school's refund date or if the school applied the entire scholarship payment to the first semester, you may not be entitled to a refund.
Only once we have received the original check back, or the unused payment has been refunded, can we process payment to your new school.